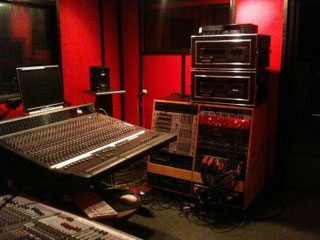 Up-and-coming musicians can only make it so far without a professional recording of their music. At RJ Recording & Sound, we have a high-quality recording studio here on site that can be used by individuals or groups looking to better market themselves to a wider audience through professional studio recording in Geneva, IL.
Our recording studio services include:
CD mastering and duplication: Put the finishing touches on your recording and get plenty of copies to send out to producers, friends and fans.
Custom editing of pre-recorded music: We offer custom editing services for cheerleading and dance competitions, flag and twirl routines, horse shows, etc.
Professional mixing: One of the marks of a professional recording is high-quality mixing and levels. Our team has decades of experience in mixing and recording to give you a truly high-caliber product.
Demo production: Making a simple, short recording to send off to producers? We're happy to record your demo so you can make a great first impression on record labels.
Rehearsal facility: Need a place for your band to practice? We've got space at our studio that you can rent out for your rehearsals!
Audio transfers to CD: If you have old recordings you want to transfer to CD, we are able to work with you to preserve the music and sound on your LPs, 45 RPM singles, reel-to-reel cassettes, DAT, mini discs and 8-track tapes.
These are just a few examples of the type of services we have to offer people looking for a recording studio in Geneva, IL. For more information about or capabilities or to schedule your recording session, contact us today at 630-232-1932. Our team looks forward to working with you and giving you a high-quality recording to jump start your musical career.