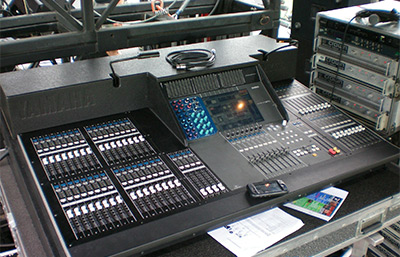 Whether you're in need of sound equipment for a big upcoming event or a relatively small party, RJ Recording & Sound has you covered. For more than 40 years we have supplied people in Geneva, IL and beyond with all of the various pieces of sound equipment they need to make their events a big-time success.
Here are a few of the pieces of audio equipment in Geneva, IL we rent to our customers:
DJ equipment: If you want to have a DJ at your event but don't want to hire one of our professionals, we can still get you all of the equipment you need to get your party started right!
Equalizers (EQs): Equalizers help you ensure you have a proper sound balance, whether it's for recorded or live music. If you are renting a full array of sound equipment, these are must-have items.
Microphones and speakers: You need your guests to be able to hear you, after all! We provide a variety of speaker options, as well as microphones so your musicians and speakers do not need to shout over the crowd. We also offer wireless microphones, which could be a more convenient option depending on your event and your needs.
Mixing consoles: Another tool to help you provide proper sound balance, especially for live music, whether analog or digital, a mixing console is an extremely important piece of equipment for larger events.
Outdoor speaker horns: Having an outdoor event? You'll need some extra amplification to make sure all of your attendees are able to hear, as the open sky will suck up a lot of your sound. Speaker horns can help to keep the sound contained so everyone can easily hear what's going on.
Custom editing of pre-recorded music: We offer custom editing services for cheerleading and dance competitions, flag and twirl routines, horse shows, etc.
For more information about audio equipment rental in Geneva, IL, contact the team at RJ Recording & Sound at 630-232-1932.