RJ Recording & Sound
Since 1976, RJ Recording & Sound has provided high-quality audiovisual equipment to people from Geneva, IL and beyond. Work with us to get all of the sound and lighting equipment you need for your next event, as well as the professional services to make everything come together.
Recording Studio in Geneva, IL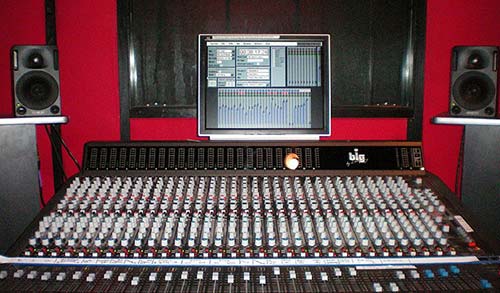 Founded in 1976, RJ Recording & Sound is the premier supplier of audiovisual equipment in the Geneva, IL area, with a tremendous variety of equipment available for rental. Our more than 40 years of experience in the sound business gives us a unique insight into the types of equipment you need for your event and the ways you can get the best sound quality possible. Our professional staff takes a great deal of pride in our ability to provide you with unique, personalized sound solutions that meet your exact needs.
Through our rental services, we offer equipment such as microphones, speakers, mixing consoles, backlights, strobe lights, wash lights and stage lights. We are also pleased to offer studio recording in Geneva, IL here on site at our own private recording studio. The opportunity to come in and record is available to anyone, whether you're recording by yourself or have an entire musical group coming with you—simply call us or stop in to schedule your recording session with our professional recording experts. Working with the team at our recording studio in Geneva, IL comes with a number of outstanding benefits, and you'll soon discover why we have so many repeat clients:
Proudly providing studio recording and sound system rental services to Geneva, IL and the surrounding areas:
Near West Suburbs (Naperville IL, West Chicago IL, Wheaton IL)
Western Cook County
North Suburbs (Lake and Northern Cook Counties)
South Suburbs (Southern Cook County)
West Suburbs (Kane and DuPage Counties)